XM PCR, the Ultimate Geek Radio
02 November 2003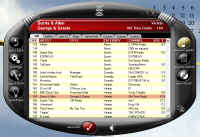 It is Saturday, and as I prepare this article for our Sunday morning Tips Segment, I'm listening to brilliantly clear satellite radio on my desktop computer. My XM PCR unit arrived yesterday and I am already hooked on it. In less than 24 hours, I have also become a true believer in paying the modest monthly fee for the XM Satellite Radio service.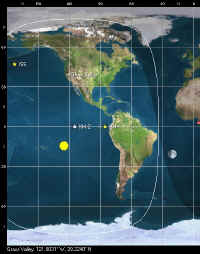 Before I go any further, here comes my international disclaimer. I'm sorry folks, but this is a very US centric service. XM beams its signal from 2 satellites "Rock" and "Roll" aimed squarely at the US market. In the US you can currently get XM PCR for $49.95. After that, you have to pay a modest set up fee and subscribe for $9.99 per month to get 100 channels of great radio. There is no long-term service contract necessary. You can get discounted multi-year service packages. There is also a family plan for those with more than one XM receiver.
You may not know that I'm a radio geek as well as a computer geek. I guess that it was inevitable that I would have to get together with a satellite radio at some point; but there were a few other forces at work before I was willing to take the plunge. First, satellite radio in the car was not very appealing to me because I am fortunate enough to work at home. I have an enviable 30 second commute from my bed to my desk. Then there was the expense of the receivers. Until the advent of XM PCR, I thought that the receivers were on the pricey side. So, until I could get affordable satellite radio in my home and at my desk, it was entertainment money that I wasn't ready to spend.
Once I discovered that I could get affordable satellite radio on the desktop, part of my desire to try it was a simple "because it is there". However, there is another more important reason I wanted to have it. I live out in the country. That means that broadband Internet, and high quality Internet radio, is impossible to come by without incurring the significant hardware investment and monthly expense of satellite Internet. The rural life also means that broadcast radio is often distant. My AM daytime radio selection devolves upon one local station if I don't want to hear pops, whine, and static with my talk radio. DXing (distant listening) has its place as a hobby, but not as my only choice. I fare a little better with the FM band for music, but not that much better. My favorite FM stations always seem to be just a little too far away for good stereo reception. So the prospect of 100 crystal clear, near CD quality channels was very compelling.
I ordered the receiver and activated it via the Internet, but the XM PCR unit requires no Internet connection in order to use it. It uses an antenna, similar to a GPS antenna, to "see" the satellites. That means I can surf the Web while I listen to XM PCR and not have it impact my limited dial-up bandwidth. I can also listen to it as much as I want to guilt free because I know that I'm not hogging my ISP's modem bank.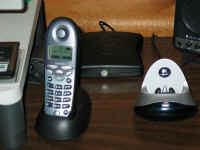 So just what do you get for your XM PCR dollar? You get an XM satellite antenna with 20 feet of what looks to be RG-174 coax. The antenna (up to a total of 120 feet long with optional extensions) has an SMB connector that plugs into the receiver. To appreciate this, please understand that satellite radio antennas and their cousins GPS antennas alone may cost more than than the entire XM PCR package (currently on discount from it's $69.95 suggested retail price). Next, you get an attractive low profile receiver box (approx 4.5 x 5 x 1 in). Then you get a USB cable, an audio cable, a Windows software CD, and 2 instruction sheets. You don't get a power adapter because you don't need one! The receiver gets its power from your computer's USB bus. However, if you put the XM PCR receiver on a USB hub, the hub must be powered.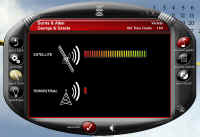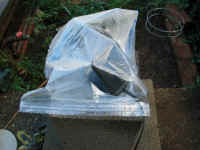 It took me less than 5 minutes to install the Windows software and to hook everything up to my computer. One "must have" for XM PCR to work properly is a line of sight from the antenna to the southern sky. The room my computer is in has a north-facing window, so I needed to place my antenna outside. I put the antenna in a baggie to protect it from yesterday's rain -- this did not diminish the signal at all. This is a temporary set up, but it got me started. Once the antenna was outside I got a very strong signal and was able to listen to several preview channels, including one with setup instructions, to make sure the receiver was working properly. I went to the XM Web site, and activated the service. Thirty-five minutes later I received the activation signal that unlocked all 100 channels. I haven't felt such radio joy since I tuned in my first shortwave receiver!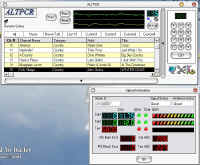 The good news is that the Windows software that comes with the XM PCR is quite nice and totally adequate for the job, but the even better news is that there are third-party software packages available. Since I just got my XM PCR yesterday, I haven't had time to explore them all, but I have tried ALT PCR with very good results. There are no less than four XM PCR packages listed on Freshmeat. Yes Tux, XM PCR will play on Linux, and the Mac lovers using OS X have not been forgotten either. When using XM PCR with alternative software there is no effect on the sound quality because the software is only the front-end interface -- the sound quality comes from the receiver. So with the caveat that much of the software is beta, there is no reason not to use alternative interfaces in Windows if you feel like it. Certainly, the third-party support for Linux and Mac are two huge plusses for XM PCR.
Just when you thought that it couldn't get better, there is more good news. There is an active XM community that is constantly pushing the hardware and software envelope both for XM Satellite Radio in general and for XM PCR in particular. Also, after some fits and starts, satellite radio is starting to take off in a serious way. Even better is that fact that while you need to have the software on the computer to select channels, etc., you can run the audio out directly out of your XM PCR receiver to amplified speakers -- you are not relegated to your PC sound system. There is also no restriction on the number of computers you install XM PCR software on -- each service activation is for one particular receiver; but the receiver can be used on any PC you have, including laptops, if they meet the minimum requirements.
There are a few down sides to XM PCR that involve the lack of choice. The first being that like any satellite radio, the receiver and the service are married to each other. You can only use XM PCR with the XM service. The second being that you can only purchase XM PCR from XM's partner PC Connection. And last, there is only one model available -- the XMPC1000. This did not deter me from getting XM PCR because they are good choices in spite of being the only choices.

You may have noticed that I haven't said anything about Sirius, XM's satellite radio rival. Each of the two US satellite radio services offers some different programming, with Sirius being more expensive per month but also commercial free on all music channels. There is also another satellite radio service called Worldspace that is not available in the US but is available in much of the world. Only XM offers satellite radio for the PC at this time. I think the XM programming and quality is wonderful, but whether it is worth the money or not is something each potential subscriber needs to weigh. I can only tell you that I paid my money and that I have no regrets. I just have one very big geeky radio lover's smile.
© 2003 Gail Allinson
---
© 2002 - 2004 by On Computers and the Videotex Services Coalition.