Behind the Scenes with GailLA
20 July 2003
Microsoft Flight Simulator 2004 Product Launch
This week I offer a few selected photos of the people, airplanes, and the events surrounding the product launch of Microsoft Flight Simulator 2004: A Century of Flight.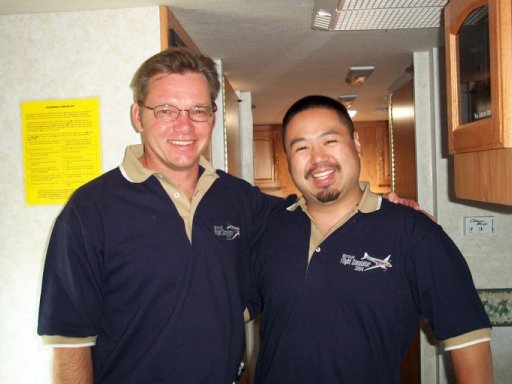 Darryl Saunders, simulator product manager for Microsoft Game Studios, and Stone Chin, account executive for Edelman, smile for the camera in the Microsoft RV the morning of July 29, 2003.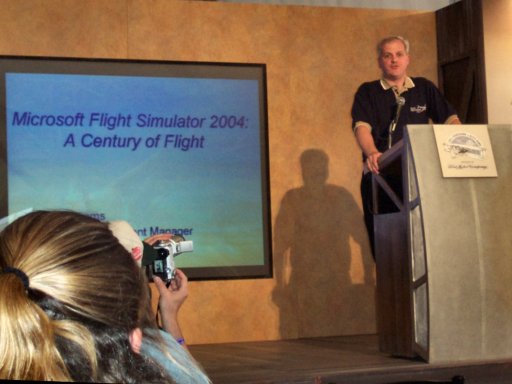 That evening Bruce Williams, business development manager for Flight Simulator, officially introduces Flight Simulator 2004 to the world.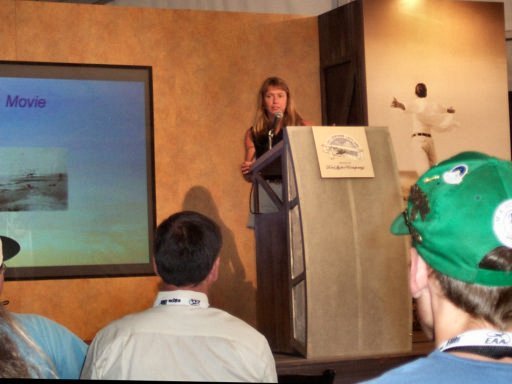 Lane Wallace, West Coast editor for Flying Magazine, recounts her experiences of flying the historical aircraft for her series of articles which were written exclusively for Flight Simulator 2004.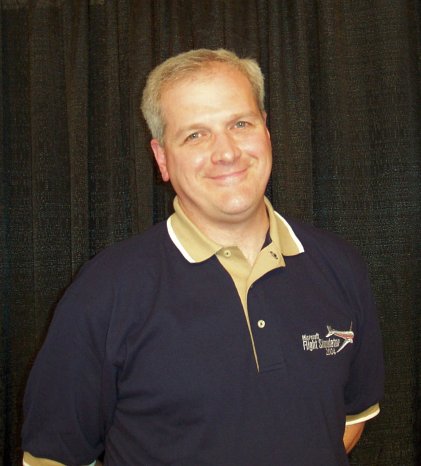 Bruce Williams kindly stopped for a photo after his formal presentation.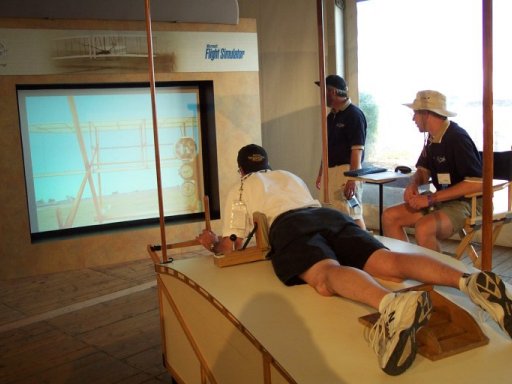 A visitor to the Countdown to Kitty Hawk pavilion tries his hand at flying the full scale Microsoft Wright Flyer Simulator.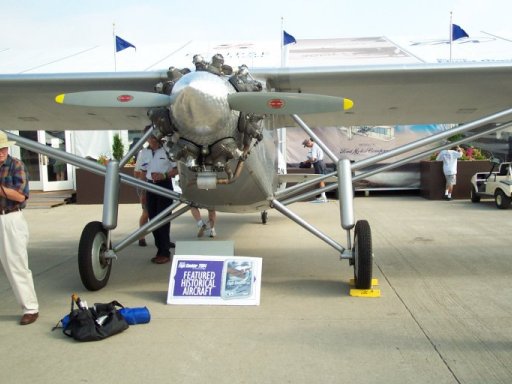 A flying replica of the Spirit of St. Louis. It is one of nine historical aircraft featured in Flight Simulator 2004.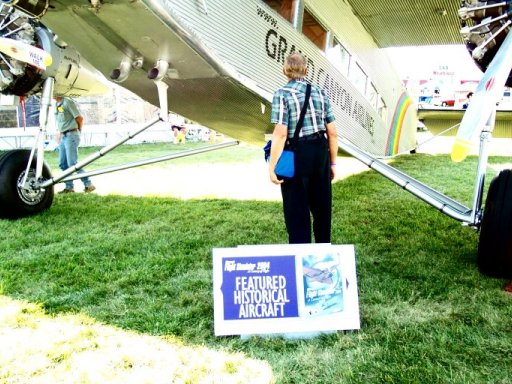 A visitor takes a close look at an actual Ford Trimotor, another of the featured historical aircraft.
I hope that this photo essay gives you an idea of what it was like to be at EAA Airventure Oshkosh during the launch of Microsoft Flight Simulator 2004. Happy landings!
Cya next time!
Gail

© 2003 Gail Allinson
---
© 2002 - 2004 by On Computers and the Videotex Services Coalition.