Microsoft Flight Simulator 2004: A Century of Flight
10 August 2003
I have been gone the past couple of Sundays in order to attend the world's largest fly-in, EAA Airventure in Oshkosh Wisconsin. Since the Wright brothers made their landmark flight a century ago this year, it is not surprising that the theme of the event was "Celebrating 100 Years of Powered Flight."
One of the fun things that I had the privilege of doing while in Oshkosh was to sit down to talk with Darryl Saunders in the Microsoft RV. Darryl is the simulations product manager for Microsoft Game Studios. Today's Tips segment consists of two recorded excerpts from our conversation about Microsoft Flight Simulator 2004. The interview was taped on July 29, 2003 which was the same day that Microsoft Flight Simulator 2004 was officially released.
The team at Microsoft has not only created a very special edition of its popular flight simulator in celebration of both the centennial of flight and the 20th anniversary of Flight Simulator, but Microsoft is also a major sponsor of the EAA's Countdown to Kitty Hawk. One of the highlights of the show was the chance to try one of several full-size Wright Flyer simulators developed by Microsoft as part of the Countdown to Kitty Hawk exhibit.
The following pictures are some screenshots that I took directly from Microsoft Flight Simulator 2004. They have not been enhanced in any way, but they have been reduced in size in order to conserve bandwidth. They help to illustrate some of the things that Darryl and I talked about.

The Microsoft Campus, an example of some of the scenery in the Seattle area.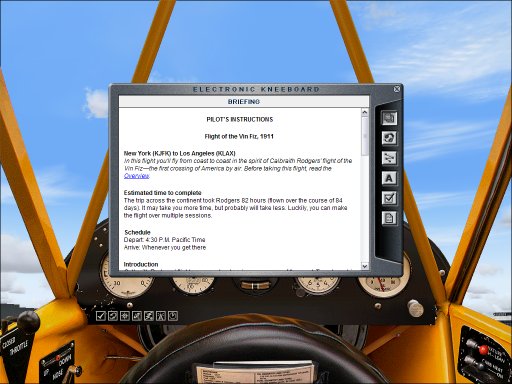 Briefing for the Flight of the Vin Fiz on the electronic kneeboard.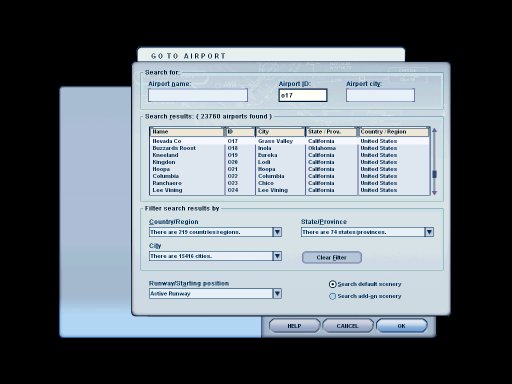 The improved "Go to Airport" dialog.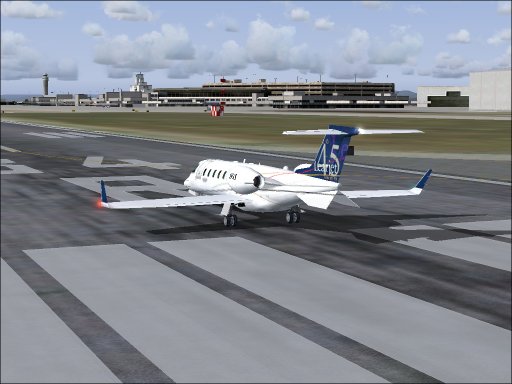 The Learjet departs SeaTac, the new default airport. (Meigs Field is still available in this version)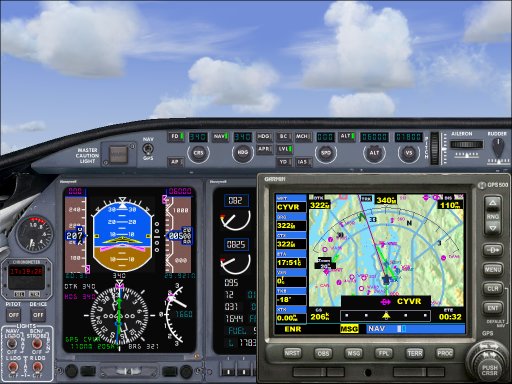 Setting a course for Vancouver in the Garmin GPS.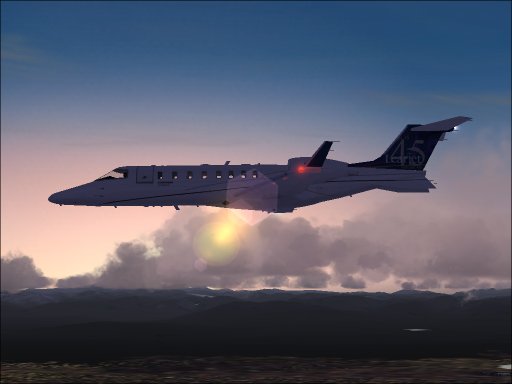 The Learjet at dawn.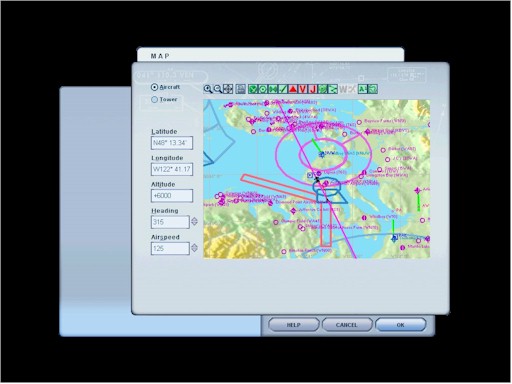 Improved map shows terrain and airspace as well as airports and navaids.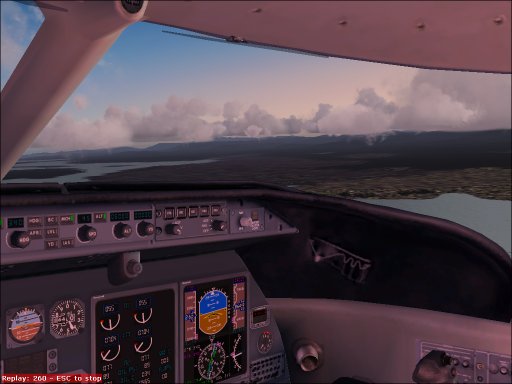 The Learjet virtual cockpit.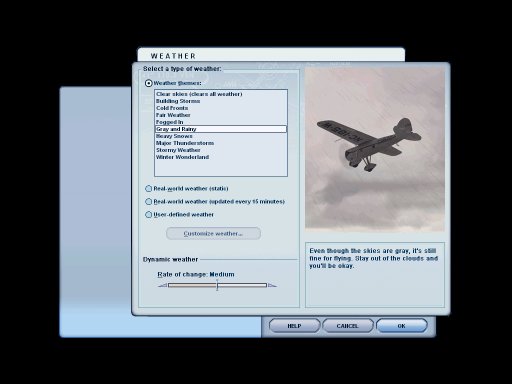 Select a weather theme or download real-time weather.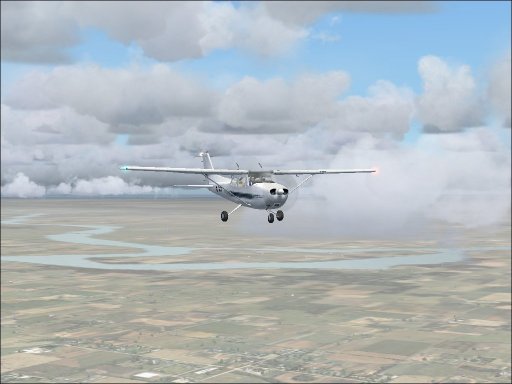 A hazy day in Illinois.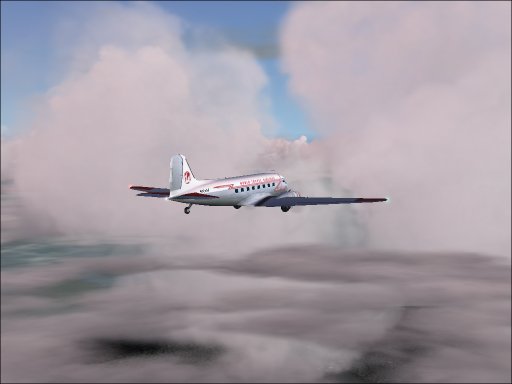 More clouds and the DC-3.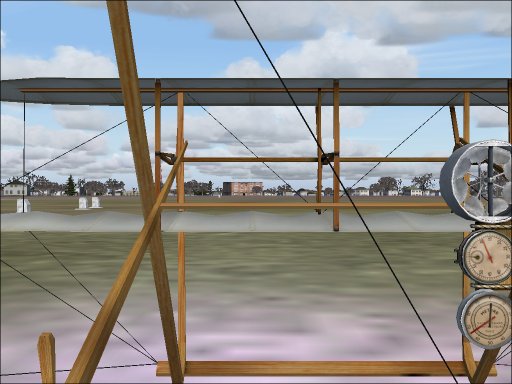 Pilot's eye view of the Wright Flyer's virtual cockpit.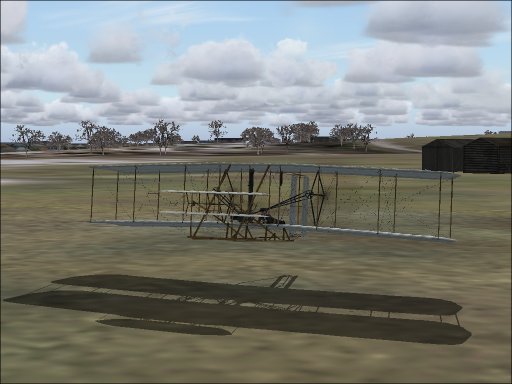 The Wright Flyer lifts off!
In closing, many thanks to Darryl Saunders for sharing his insights about Microsoft Flight Simulator 2004 with all of us. Thanks also to Stone Chin for helping to arrange the interview and for all his help along the way.
© 2003 Gail Allinson
---
© 2002 - 2004 by On Computers and the Videotex Services Coalition.