Audio Freebies Part 3: Ogg Vorbis for Windows
30 March 2003
For the past few weeks we've been talking about audio and have mentioned Ogg, or as it is more properly called Ogg Vorbis, more than once. You've also heard Deepak mention it, because each week, he archives the show in Ogg. Starting this week On Computers will also be streamed in Ogg.
So what is this Ogg and how do you pronounce it? According to the Vorbis Web site, Ogg Vorbis is an audio compression format "...roughly comparable to other formats used to store and play digital music, such as MP3, VQF, AAC, and other digital audio formats." You can read more about it here. Ogg Vorbis files are identified by the .ogg file extension. Pronouncing it is easy -- Ogg rhymes with dog, and Vorbis, uh, well, -- I have no idea of what Vorbis rhymes with!
Why would you want to use Ogg Vorbis instead of another audio compression format like the wildly popular and well known MP3 format? The first reason, and the whole reason it was developed, is that it is completely free and unpatented. The second reason, according to the Vorbis Web site, is that it produces a file of the same audio quality, but of a smaller size than an MP3.
If you have listened to the other Audio Freebies segments or read the archives, you already know that you can create Ogg Vorbis files using CDex or Audacity. Now, we are going to take a look at some other programs that you can use in Windows to create and enjoy Ogg Vorbis files.
First, here are some ways to listen to your Ogg Vorbis files:
Zinf - Versatile Open Source player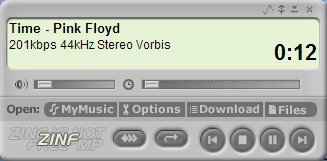 OggDS - Adds Ogg Vorbis Support to Windows Media Player
foobar2000 - Small, simple interface, minimizes to the tray (notification area).
Here is a sweet little Ogg Vorbis encoder:
OggDrop (see encoders and jukeboxes, middle of the page)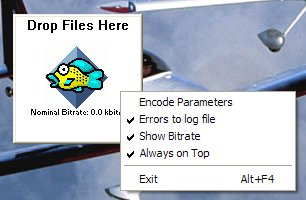 These software offerings are only a start. There is a lot of software for Ogg Vorbis in Windows and you can check it out for yourself at:
http://www.vorbis.com/download_win.psp
and
http://www.vorbis.com/software.psp?pid=2
If you haven't heard Ogg Vorbis yet, it is time to give it a try.
Gail
© 2003 Gail Allinson
---
© 2002 - 2004 by On Computers and the Videotex Services Coalition.