Microsoft Plus! Digital Media Edition
12 January 2003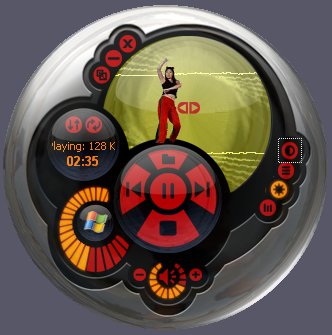 This is a screenshot of the Bionic Dot, a Microsoft Plus! Digital Media Edition Skin for Windows Media Player 9 and Cobey, one of the Plus! DME dancers.
Download a Sample Plus! Photo Story: A Trip to the Zoo (zipped 1.9MB)
Useful Links:
---
© 2002 - 2004 by On Computers and the Videotex Services Coalition.